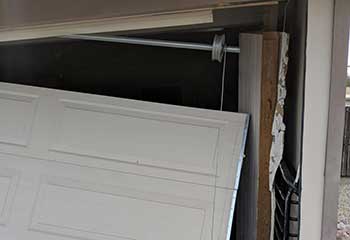 Track Replacement
Customer Issue: This customer's garage door wasn't able to slide up and down because of the damaged tracks.
Our Solution: This customer's garage door tracks were scratched and extensively bent, so we had no other option but to replace them. We also suggested Mrs. Olsen make a switch to nylon rollers because they last longer and are less noisy, and she accepted our advice. We took down the damaged components, mounted a new pair of tracks and installed nylon rollers. Straight, properly aligned tracks made all the difference - the door was as good as new.
Felicia Olsen
- Hawthorne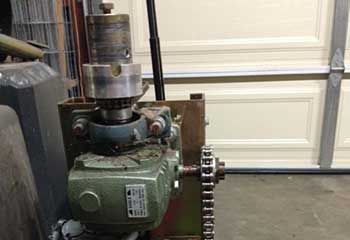 Garage Door Opener Repair
Customer Issue: The chain wasn't moving although the door opener's motor was running.
Our Solution: We inspected the door opener only to confirm what we had already suspected when we received the call - the gear and sprocket assembly needed to be replaced. So, we removed the damaged components and installed brand new ones and went on to tighten the chain. Once everything was back in its place, we plugged in the opener and adjusted the travel limits.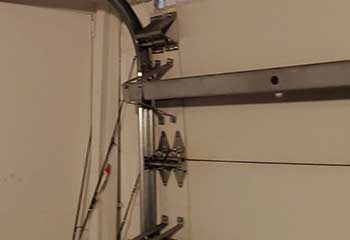 Cable Replacement
Customer Issue: Both cables had rusty patches all over them.
Our Solution: With proper maintenance, the cables could have lasted much longer than they did; but the complete lack of maintenance made them unsafe. So, we replaced them with brand new ones, made sure the door was leveled and gave it a trial run. After that, we lubricated the moving parts, tightened all nuts and bolts and informed Mr. Hensley how to take good care of his door.
Ronnie Hensley
- North Haledon